VOICES Festival
music dance theatre
Concert Performance / Tanz Festival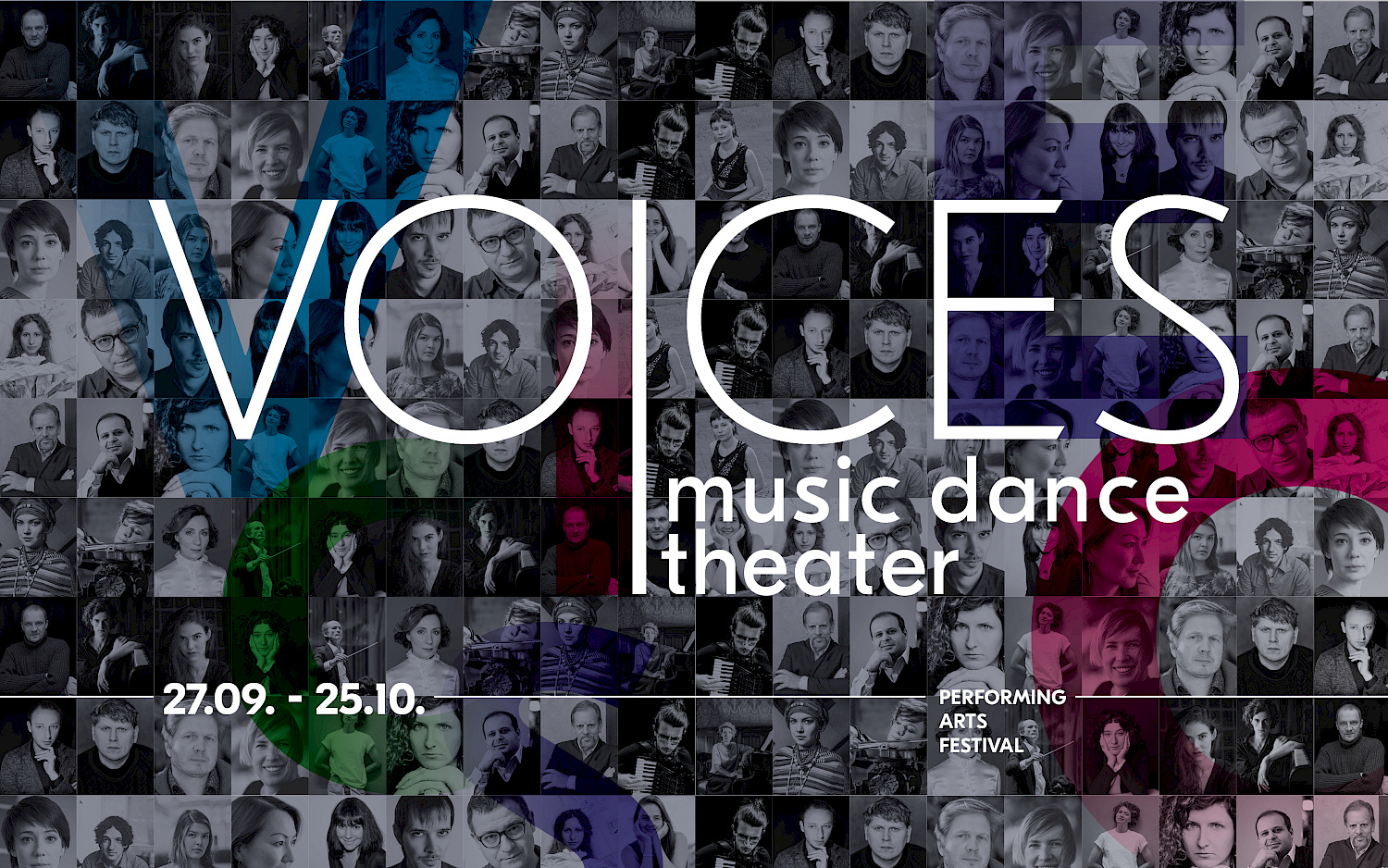 Tickets
Tickets
Tickets
Ticket Prices
Single Events 24 Euros, discount 16 Euros (Superseats 38 Euros)
Radialsystem-Pass: 48 Euros, discount 32 Euros
(Valid for all events of the festival taking place at Radialsystem from October 13-15)
Festival-Pass: 96 Euros, discount 64 Euros
(Valid for all events of the festival, which take place from September 27 to October 25 at HAU Hebbel am Ufer, KühlhausBerlin and Radialsystem)
Ticketsales via clsx.de
Ticket Prices
Single Events 24 Euros, discount 16 Euros (Superseats 38 Euros)
Radialsystem-Pass: 48 Euros, discount 32 Euros
(Valid for all events of the festival taking place at Radialsystem from October 13-15)
Festival-Pass: 96 Euros, discount 64 Euros
(Valid for all events of the festival, which take place from September 27 to October 25 at HAU Hebbel am Ufer, KühlhausBerlin and Radialsystem)
Ticketsales via clsx.de
Ticket Prices
Single Events 24 Euros, discount 16 Euros (Superseats 38 Euros)
Radialsystem-Pass: 48 Euros, discount 32 Euros
(Valid for all events of the festival taking place at Radialsystem from October 13-15)
Festival-Pass: 96 Euros, discount 64 Euros
(Valid for all events of the festival, which take place from September 27 to October 25 at HAU Hebbel am Ufer, KühlhausBerlin and Radialsystem)
Ticketsales via clsx.de
Credits
The VOICES Festival is a project of CLSX. CLSX is an initiative of Karsten Witt Music Management.
Media partners: taz - die tageszeitung, tip Berlin, Exberliner, Rausgegangen.
A space for injured and suppressed artistic voices is to be found at the "VOICES" festival, whose inaugural edition presents music, theatre, and dance productions at various Berlin venues from 27 September to 15 October 2023. The festival focusses around artists from countries of the former Soviet Union. The current situation has forced many of them to flee, while others continue to work under adverse conditions in their home countries. In a world marked by dramatic change, they face the challenge of redefining themselves and forging new relationships. Their works confront us with personal and collective traumas. Many of the artistic pieces also grapple with local traditions and narratives of national and international identities, reflecting existential challenges of our time.