At Radialsystem a converted industrial monument pairs impressive brick architecture with the transparent elegance of two new structures made of glass, steel, and exposed concrete, as designed by architect Gerhard Spangenberg.
Situated directly on the Spree, the building offers six floors covering approximately 2,500 m² of versatile event space, from the erstwhile machinery hall located in the historic building (600 m²) to the glass cube (50 m²) which affords a view of the Fernsehturm and the Rotes Rathaus. Sprawling outdoor spaces that hug the waterfront invite you to linger – spectacular sunsets at no extra cost.
We can accommodate anything from large conferences with a variety of event formats for up to 800 guests to conference plenary sessions of 500 people with adjacent workshops for smaller groups – we will cater to the individuality of your event with the utmost flexibility and a comprehensive range of services.
We look forward to your enquiry and would be delighted to arrange a personal consultation.
You can reach us by phone at
+49 (0)30 288 788 533
or by e-mail to
ed.metsyslaidar@gnuteimrev
The Main Hall makes up Radialsystem's largest space with a surface area of 600 m². With impressive dimensions, historical industrial architecture, and sweeping arched windows, the former machinery hall also boasts a preserved original crane bridge. Now a protected historical monument, it continues to represent the "heart" of Radialsystem today.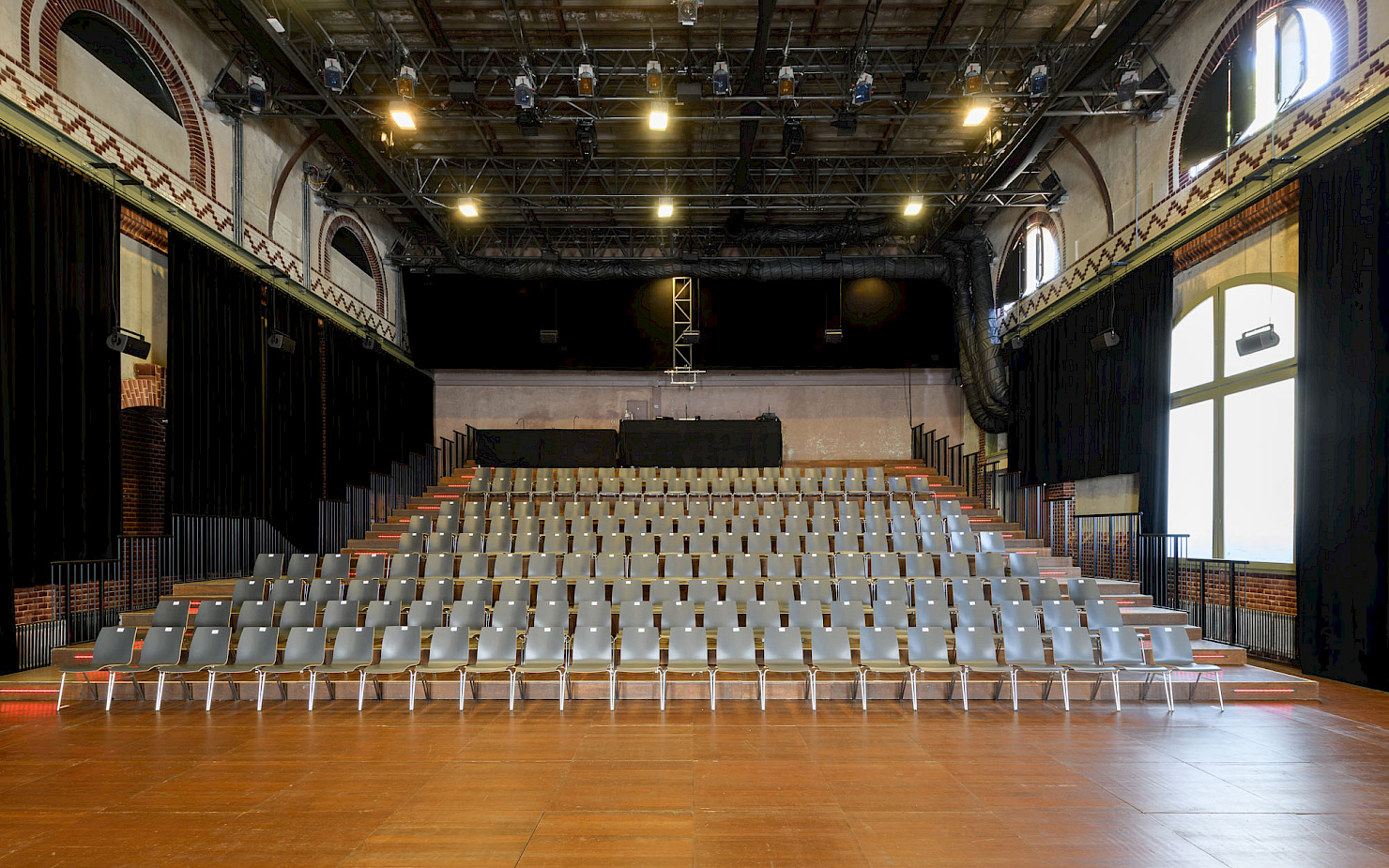 © Phil Dera
As part of Radialsystem's restoration in 2005-2006, and in accordance with conservation standards, the historical parts of the former pumping station were reinforced by modern components, exposed concrete walls, and columns. The result is a ground floor hall covering 400 m² that faces south and opens directly onto the Spree Terrace. The Side Hall is suited to a wide range of uses.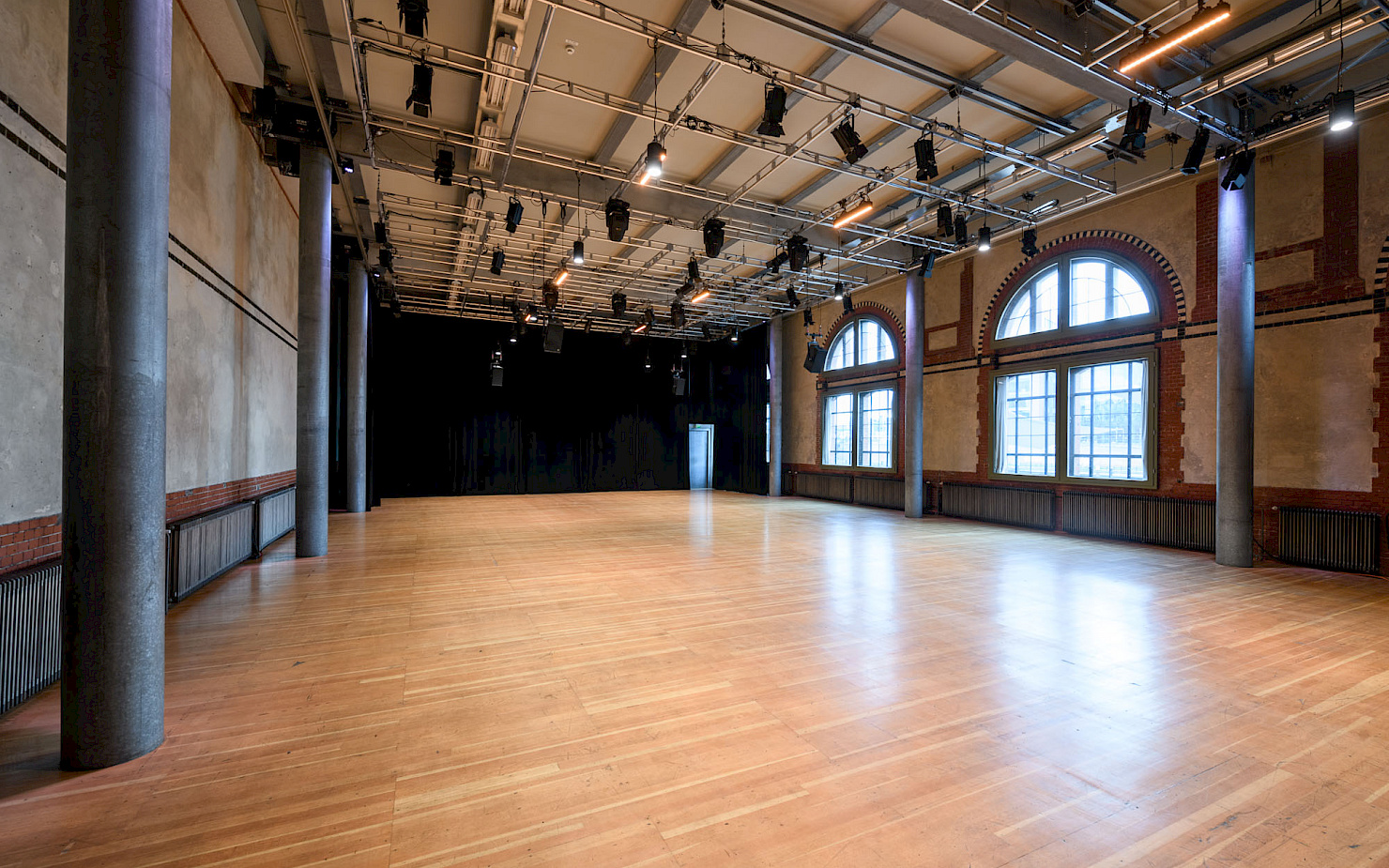 © Phil Dera
As soon as you enter the building, you are greeted with a thrilling juxtaposition of the old and the new in Radialsystem's light-flooded Foyer. It provides access to both the Main Hall (Halle) and the Side Hall (Saal) and leads due south directly out onto the Spree Terrace.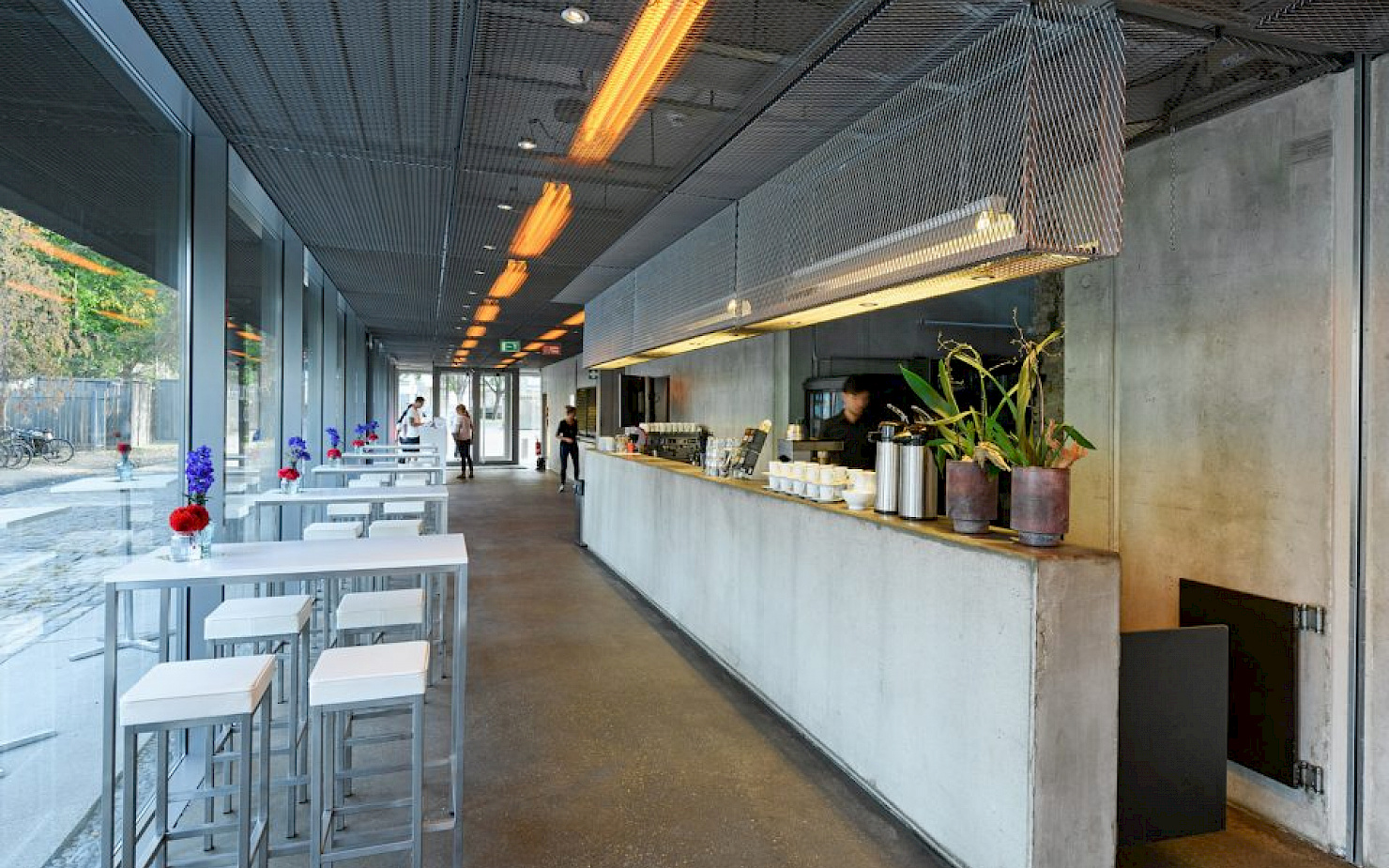 © Phil Dera
Sun-drenched waterfront: Radialsystem's sprawling outdoor spaces are perfect for summer parties, barbecue buffets, or as an outdoor lounge area for a larger event – spectacular sunsets at no extra cost!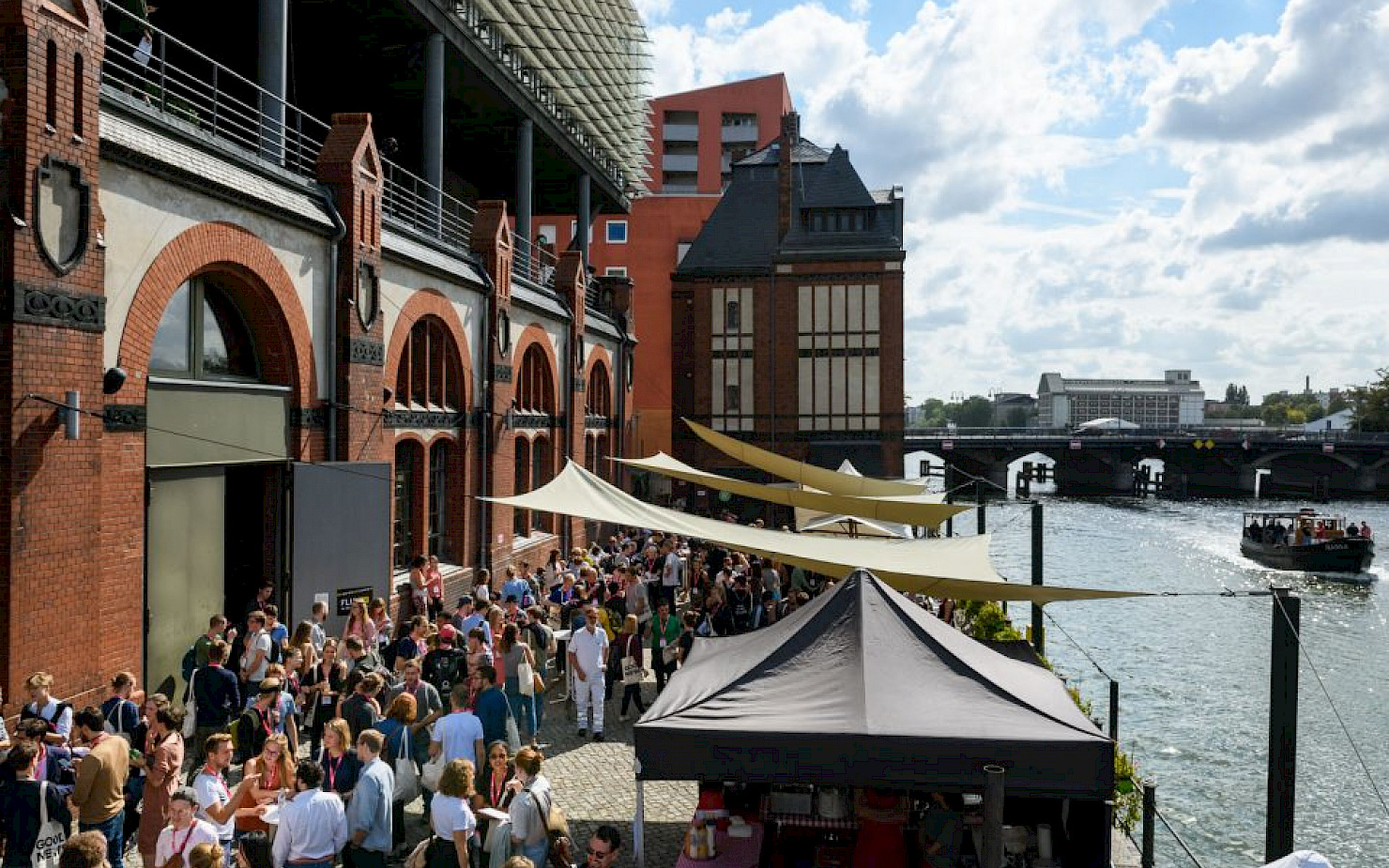 © Phil Dera
Three spacious studios are located on the top two floors of the southern-facing new wing. Glass fronts offer spectacular views of the Spree and the Berlin skyline both by day and at night.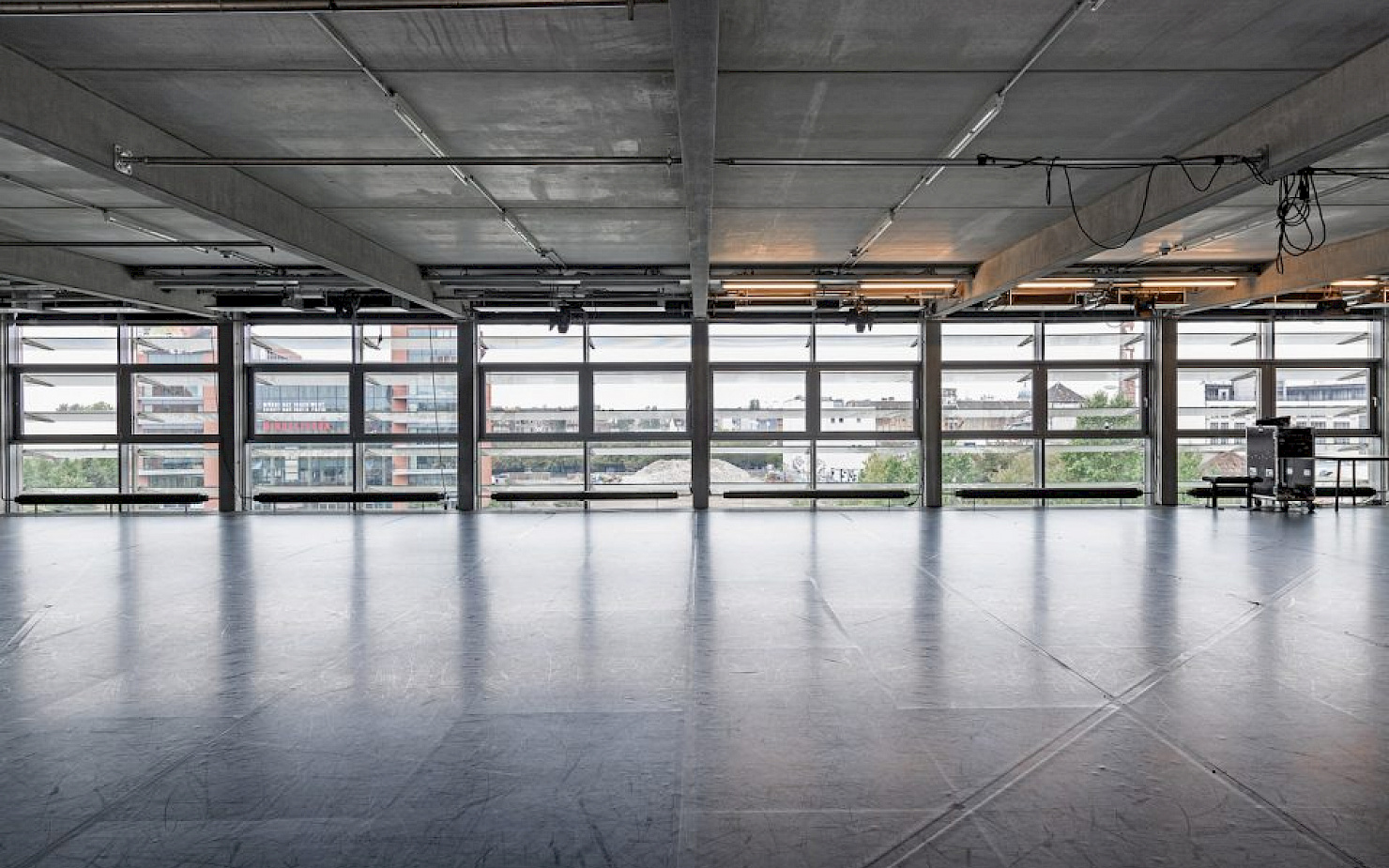 © Phil Dera
The new wing's two-storey Cube captivates – its transparent structure provides impressive views in all directions. An additional gallery level, accessed via a spiral staircase, extends the ceiling height to over six metres, giving the 50 m²-room a distinctive feeling of spaciousness without removing its intimate character.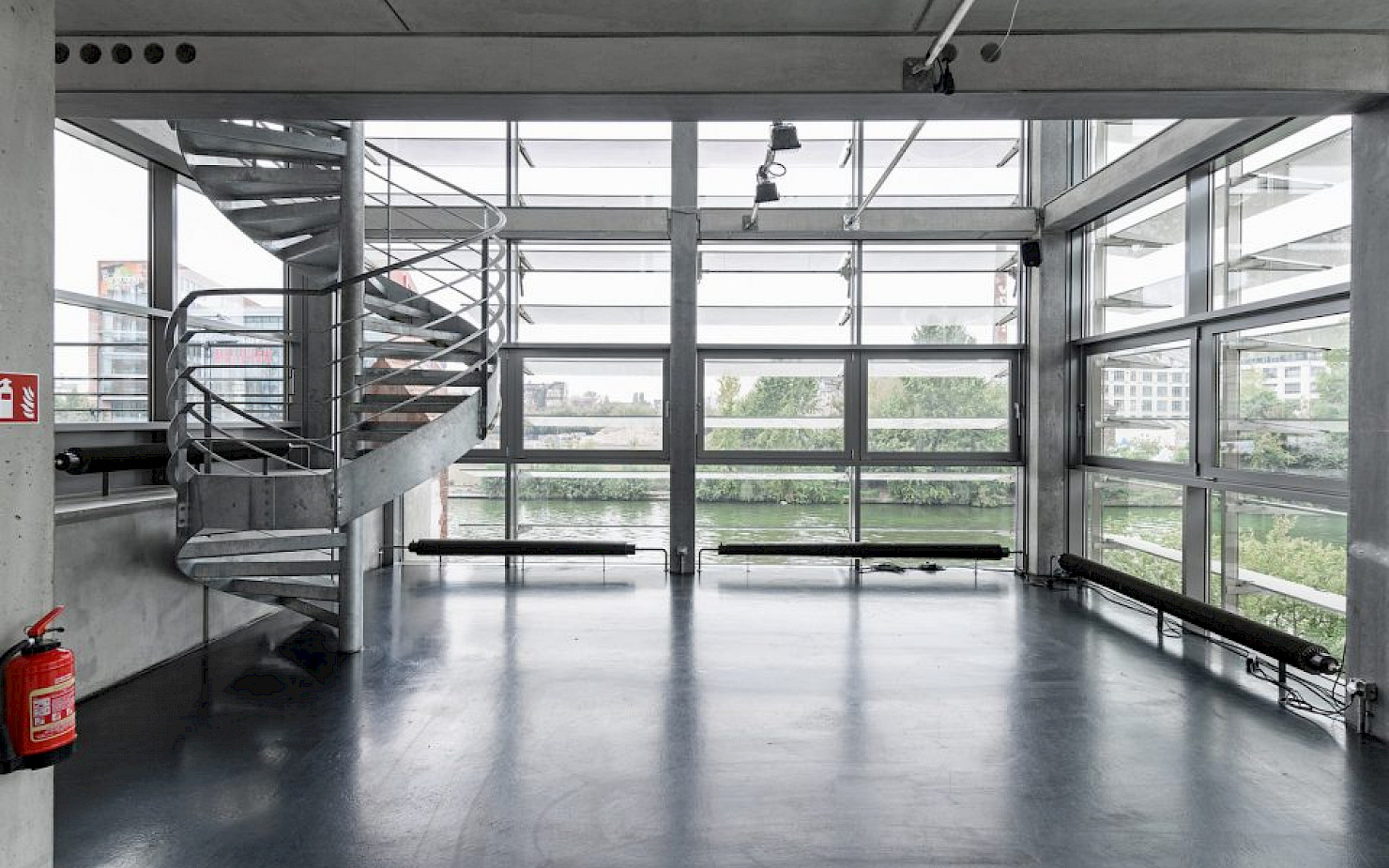 © Phil Dera
On the 1st floor of the new wing, there are five bright rooms to choose from, with sizes ranging from 13-42 m². These may be used individually or in combination and are extremely versatile – they can host workshops, meetings or interviews, or can serve as production offices, backstage areas or space for catering crews.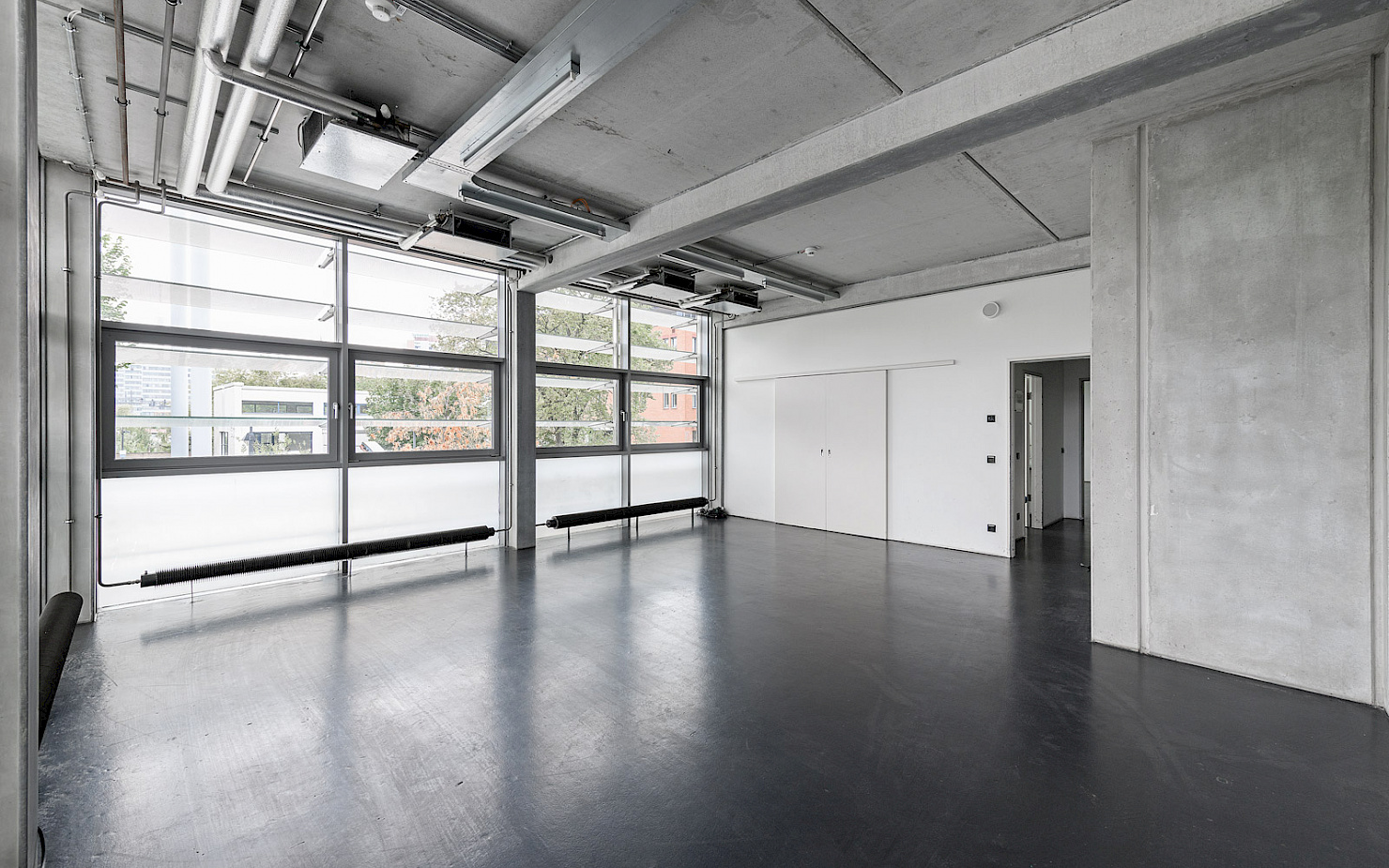 © Phil Dera