Radialsystem's history is closely linked not only to industrialization and technical innovations, but to the deepening chasm between nature and humans as well. This is all the more reason why we measure our relevance as a cultural institution according to how we can help shape a process of social transformation as well as strengthen our awareness of sustainability and climate justice.
We have taken up the issue of sustainability on various levels for quite some time now. In 2022, we set out as a team with fresh momentum to develop a comprehensive sustainability concept for our company. This has resulted in many different measures for us.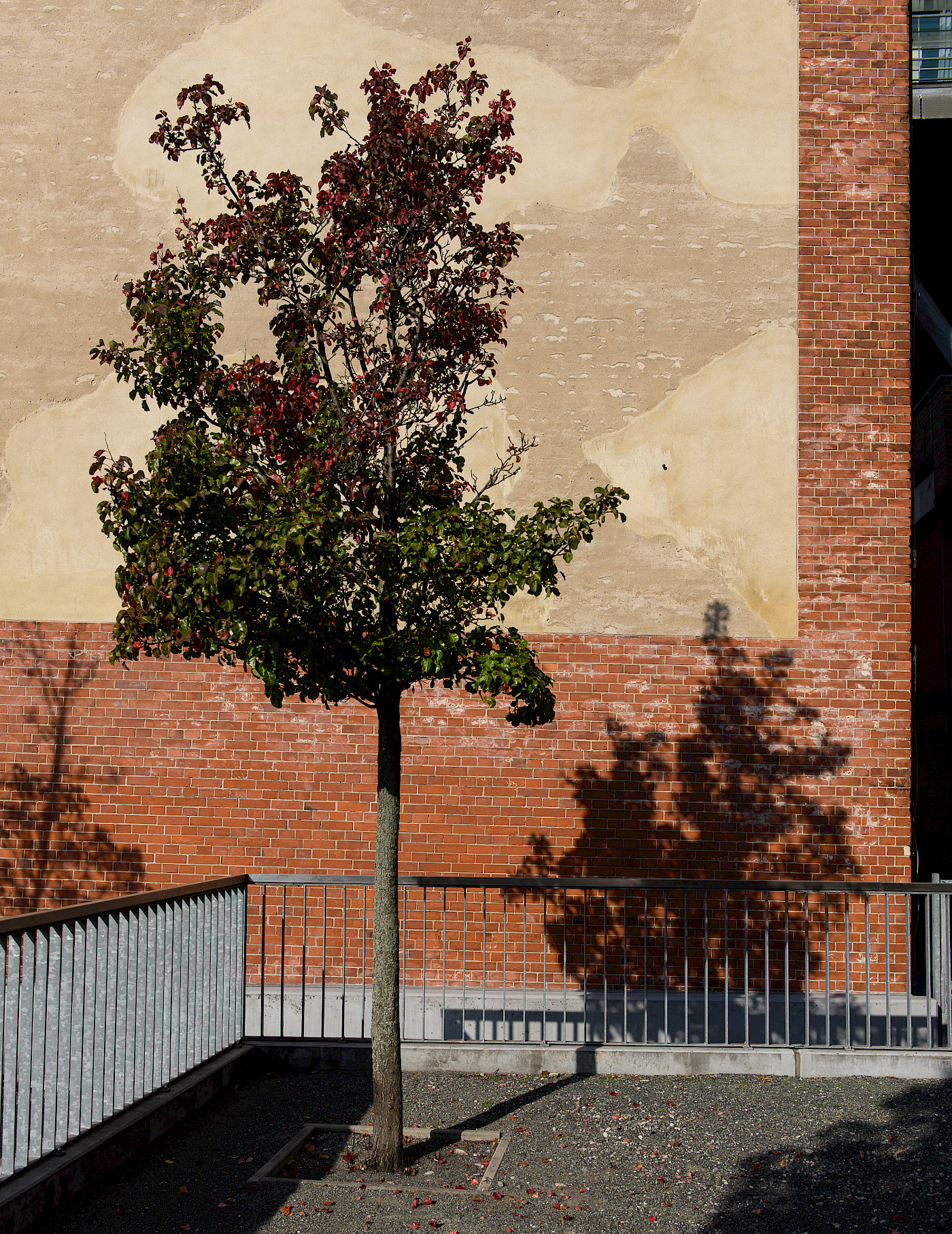 Artistic Praxis and Sustainability
Radialsystem is space dedicated to the arts and collaboration that brings different cultural traditions and forms of knowledge into dialogue with one another. Culture cannot and must not be antithetical to sustainability. Within our artistic programmes, we seek out intersections of art, traditional forms of knowledge, activism and research. We invite people from local and international contexts whose work specifically address the loss of the planet's cultural and biological diversity. We therefore aim to strengthen narratives and practices that reflect the interconnectedness of humans and nature, opening perspectives for a future that fulfils climate justice.
More Sustainable Operations
We at Radialsystem are pursuing a 'net zero' strategy and have set ourselves the goal of reducing our CO2 emissions on a yearly basis. To better understand our own actions and make them more sustainable in future, we must determine what we are already undertaking and where there is a need for change: for the first time, we produced a climate footprint assessment based on the Greenhouse Gas Protocol for our artistic and commercial operations in 2022. We can now make an annual comparison to evaluate the results of our measures and to see where adjustments are still warranted.
One of the important drivers of the reduction of CO2 production is found in the sphere of mobility. Therefore, our current focus is on the development of new concepts for artists and commercial customers. We are also preparing to become certified by the environmental management system Sustainable Meetings Berlin in order to make our commercial rental business demonstrably more sustainable. In addition, we are modernising our utility metres in order to keep a better eye on our own consumption and are currently investigating the extent to which our roof surfaces could be used to generate electricity through solar cells.
We are examining other aspects of sustainability such as accessibility – and how this could be implemented in terms of buildings, websites, and events – as well as gender equity and diversity within our team. In order to continue to develop in this area in the future, we have resolved to integrate a further reporting system into our work with regard to the entire operation. We are also looking to the United Nation's 17 Sustainable Development Goals as guidelines, and are active participants in the Culture4Climate network.
Sustainability requires teamwork, which is why, in 2002, we established a working group to pool knowledge across departments and work together on specific issues.
In 2022, we developed a climate footprint assessment and a sustainability concept.

We are currently in the process of becoming certified by Sustainable Meetings Berlin.

We have been powered by green electricity since Radialsystem was founded.

Our building services employees have planted bee-friendly flower beds with self-sowing plants, insect hotels and a composting unit.

Our stage lights have already been largely converted to more energy-efficient LEDs by our technical department.

Our cleaners work with ecological cleaning products.

Our organic caterer Organiced Kitchen has been certified by "Gemeinwohl Ökonomie".

Antje Kaube and Matthias Mohr have been appointed as the two points of contact for sustainability issues. They continuously receive training in this area – most recently through the programme "Transformation Manager for Sustainable Culture" by the Action Network Sustainability in Culture and Media.