Two years after its inaugural residency programme, Radialsystem is now expanding 'Body Time Space' to include a one-year 'Artist in Residence' as part of the fellowship programme 'Weltoffenes Berlin'. It is primarily designed for artists whose work and livelihood are threatened in their countries of origin. The first fellow supported by Radialsystem is the Brazilian choreographer Elisabete Finger. As part of the fellowship, Radialsystem continues its close collaboration with Tanzfabrik Berlin.
The aim of this felloqship is to enable dance professionals to develop and deepen their existing artistic focus in an open and safe environment. The residency in this case stands for an openness towards the artistic process and acknowledges that time and space are essential for artistic development. Therefore the fellowship should be understood as a space for pre-conceptual experimentation and, on the other hand, it should enable the development of a concrete production. During the fellowship, the artists are invited to reflect on their own work in transdisciplinary exchange with international dialogue partners from other fields of knowledge and/or artistic disciplines. The process can be opened to the public in the context of studio visits and showings at Radialsystem.
As part of the fellowship 'Weltoffenes Berlin', Radialsystem continues its close collaboration with Tanzfabrik Berlin. Tanzfabrik Berlin and Radialsystem have presented two artists to a broad audience on the stages of Radialsystem every spring since 2019 – since 2022 as part of the collaboration :LOVE:. The collaboration aims to improve the labor and presentation conditions of dance professionals in Berlin beyond their individual institutional contexts. In addition to the visibility of this joint platform, an important moment of nexus between local and international artists and scenes is achieved. Both institutions provide equal support to the artists in the forms of co-production resources, rehearsal spaces and public relations work.
The residency programme 'Weltoffenes Berlin' is funded by the Berlin Senate Department for Culture and Social Cohesion.
2023: Choreographer and Performer Elisabete Finger
Being together requires responsibilities towards others, heterogeneity brings complexity, and cooperation is not necessarily an easy task, but a creative one: During her residency, brazilian choreographer Elisabete Finger will work on the choreographies "Run Fast, Bite Hard" and "Curious Compounds", the first and second are part of her research on "Coupling Anatomies" – a series of works that explores the potential of encounters between very different participants. Establishing a practice of being and becoming with others, she investigates positions, dispositives and mechanisms for connecting different bodies, in a way that the negotiation of the parts creates coherence for the whole. "Coupling Anatomies" are experiences around a complex togetherness, an investigation on other ecologies, as full of advantages as dilemmas. The artist is also currently working on the video series 'Histories of Gestures' in co-production with the Goethe-Institut and Sesc São Paulo.
Residency: Elisabete Finger
Choreographic Assistance: Sandro Amaral
"RUN FAST, BITE HARD"
Direction: Elisabete Finger and Manuela Eichner
Choreography and Performance: Elisabete Finger
Assemblage and Collages: Manuela Eichner
Choreographic Assistance: Sandro Amaral
Resaerch on Sound: Carla Boregas
Resaerch on Light: Mirella Brandi
Resaerch on Costume: Thelma Bonavita
Artistic Advice: Chiara Gallerani, Sigal Zouk and Claudia Hill
"Curious Compounds"
Concept and Direction: Elisabete Finger
Creation and Performance: Danielli Mendes and Mariza Virgolino
Commissioned by the French Institute - São Paulo
Photos: Vicente Otávio and Debby Gram
© "RUN FAST, BITE HARD", Phil Dera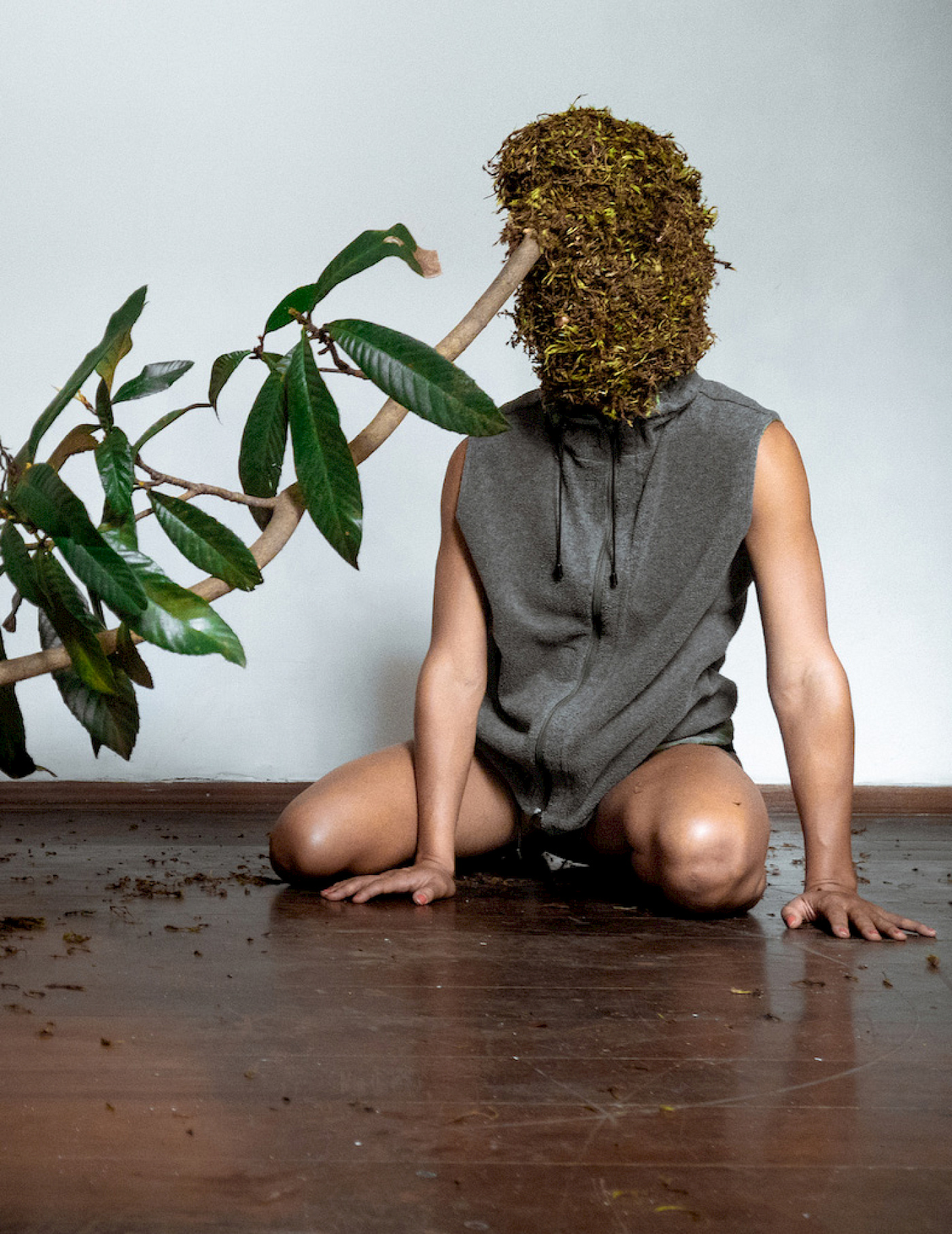 © "Curious Compounds", Vincente Otavio
Elisabete Finger is a brazilian choreographer and performer. Her creations investigate the materiality and anatomy of bodies and things, exposing textures, densities, forms, and fluids in situations that explore the borders between delight and disturbance. Through the contact-collision of different materials, she experiments logics guided by sensations and eroticisms, which often rub against meanings and social or cultural expectations. She studied Law / Public Politics in Brazil, Dance and Choreography in different places such as the Essais program at CNDC d'Angers (France) and the MA SODA (UdK/HZT, Berlin). She is back in Berlin since 2021, maintaining ongoing collaborations in Brazil and other countries. Finger was a fellow of the Martin Roth Initiative 2021/2022, and in 2023 is a resident artist at Radialsystem, in the frame of Weltoffenes Berlin fellowship.
Finger's personal story exemplifies the political defamation and instrumentalization of contemporary art forms and their actors, conducted by a globally strengthening radical right– in this specific case, by Jair Bolsonaro's government in Brazil. It is no coincidence that precisely those art forms that critically engage with the body and its social and political constitution, as well as its relationship to the environment and to other bodies, are at the centre of political repression. The emancipatory and transformative potential that emanates from these artistic approaches develops a social impact beyond art and is therefore especially threatening to undemocratic mentalities.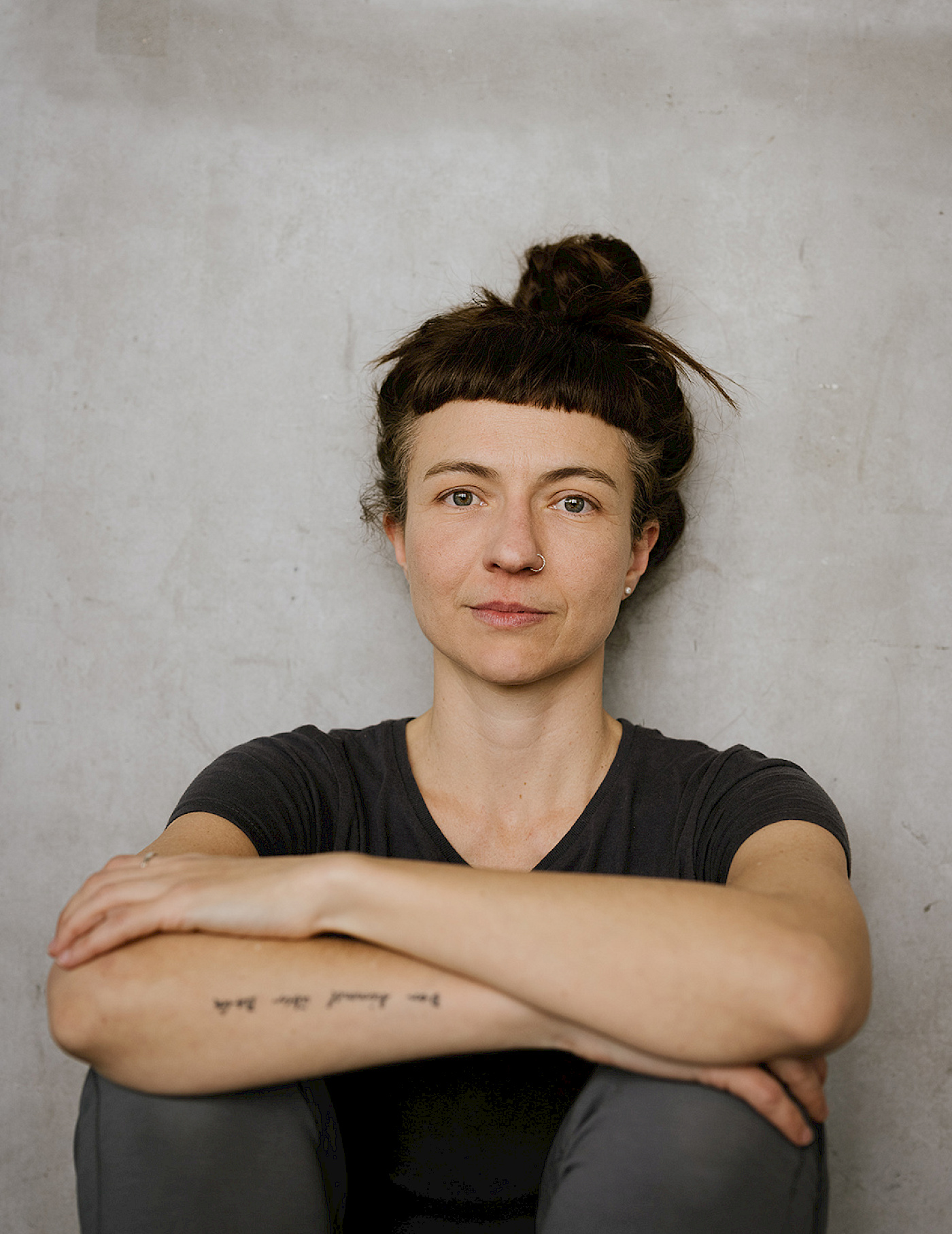 © Phil Dera