Our entire team and equipment are at your disposal: technology, catering, furnishings, and personnel – you will receive everything you need from one source and thus benefit from our experience and expert coordination.
However, we are more than happy to support you exclusively in whichever areas you require. Or you can simply rent our rooms and bring in anything else you desire.
We look forward to your enquiry and would be delighted to arrange a personal consultation.
You can reach us by phone at
+49 (0)30 288 788 533
or by e-mail at
ed.metsyslaidar@gnuteimrev
Whether you need an empty room or want to realise an elaborate multimedia concept, we will execute your event to the highest level.
At Radialsystem, you not only have comprehensive technical equipment at your disposal, but our highly qualified technical team as well, who will contribute to the execution of your event their experience and creativity drawn from the entire scope of our productions.
From lunch buffets designed with loving care to large-scale receptions and gala dinners, our certified organic caterer Organiced Kitchen pairs traditional methods of preparation with avant-garde cuisine, guaranteeing you a high-quality gastronomic accompaniment to your event – made exclusively with regional organic products and distributed, of course, with impeccable service.
Furnishing and Decorations
Whether receptions or lounge areas, catering, conferences or workshops, we adapt to your needs and, if desired, can design furniture and decoration arrangements with qualified partners.
Our premises can be beautifully complemented or extended with pavilions or gala tents set up on our sprawling outdoor space. We can provide a cloakroom for smaller events in the Side Hall and a cloakroom tent for larger conferences or celebrations.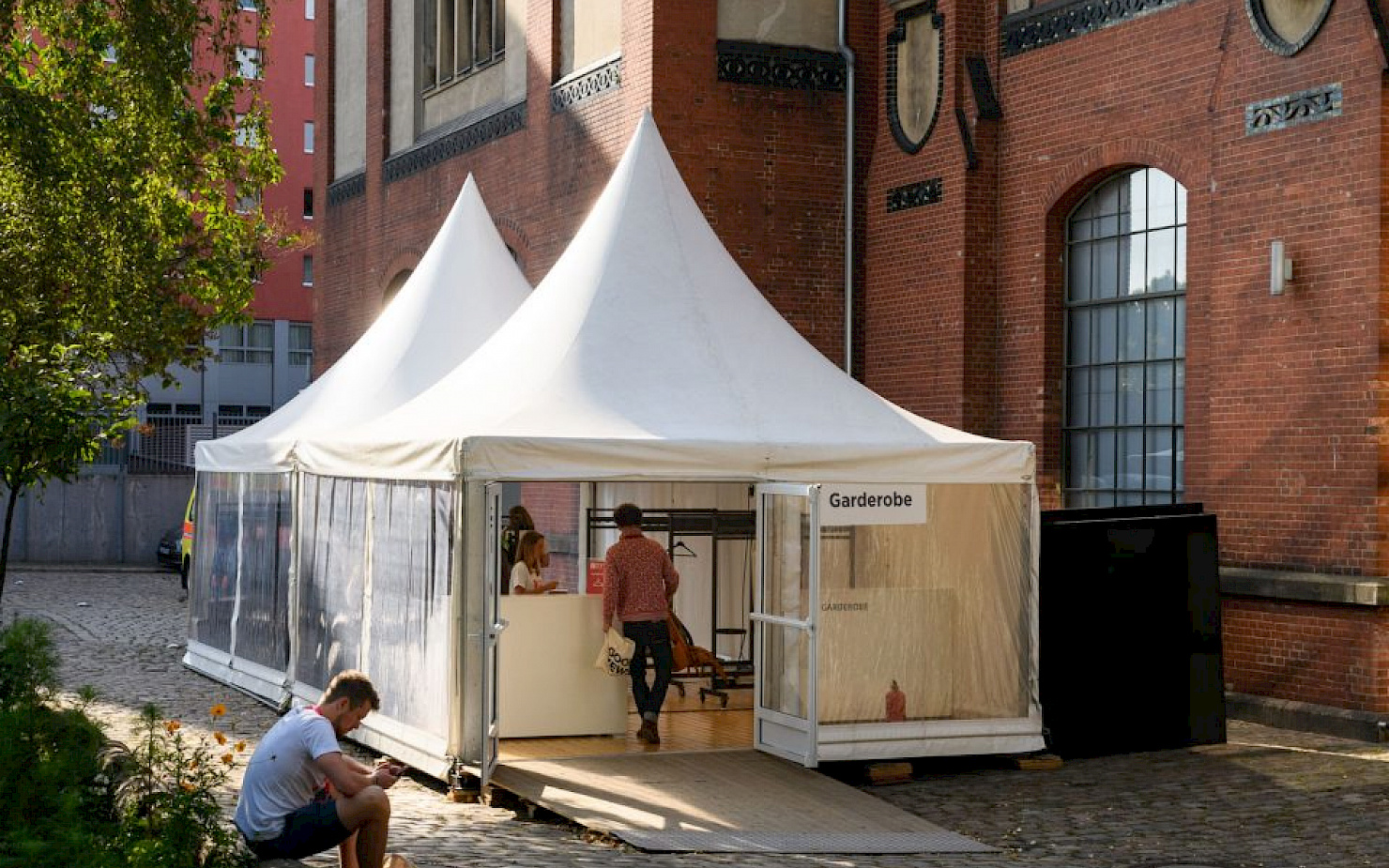 Upon request, we can take over any and all services related to your event or supplement your team in individual areas with our personnel, all of whom are friendly, committed, and competent.